Bespoke Laboratory Equipment for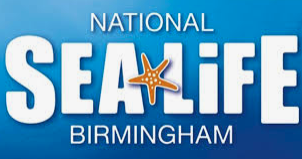 Following an online enquiry through our website we went to see the curator of the National Sea Life Centre at Birmingham.
The opportunity arose as the customer was experiencing rapid discolouration of standard stainless steel catering sinks they were using, and were looking for a complete redesign of the area being used for preparing food for the fish and other sea animals. We quickly identified the discolouration was down to the salt in the atmosphere (a lot of the exhibits contain seawater), and the fact the catering sink fitted was 304 Grade.
We then measured up the food preparation area for a selection of new sinks, worktops and shelves all in 316 Grade Stainless Steel to counteract the effects of the environment into which they were to be installed. These products were all installed during November and the curator is exceptionally happy with the end result and made particular comment about the quality
All Laboratory Case Studies

Lower Wortley Ring Road, Leeds, LS12 6AA



Monday - Thursday 9am - 5pm
Friday 9am - 4.30pm